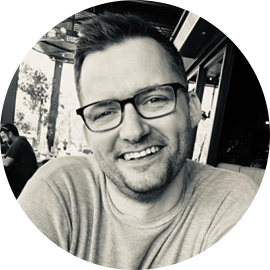 Jeff Fulton
Thanks for stopping by. I'd like to give you a little info about myself.
I'm an experienced Creative and Art Director, Designer, Developer, Producer and Presenter. I have a strong skill-set in Photoshop, Illustrator and can speak HTML, CSS, PHP, Craft CMS, Wordpress, and a little bit of Spanish. I have a wholesale printing license; and I've designed and delivered hundreds of thousands of dollars worth of print and environmental installations.
Many simply know me as Liz's husband. We have four daughters. My teams are the Liverpool (soccer) and the Diamondbacks (baseball).
I am currently accepting freelance. If you need help in any way, let's connect.